December 7, 2007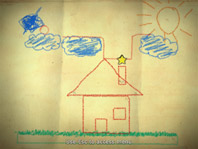 The finalists for the Independent Games Festival, held annually at GDC, have been announced.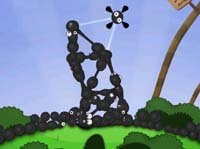 Much like I felt from the 2D physics-based indie game jam a few years ago, highly procedural and generative gameplay can make for compelling games. Two of the five games competing for the grand prize make creative use of 2D physics: Crayon Physics Deluxe, and World of Goo. Check out the trailers for each; I'm particularly taken by the trailer for Crayon, which taps into the nostalgia for older mediums I wrote about a few months ago. I'm reminded of the excellent Simon in the Land of Chalk Drawings animations from my Captain Kangaroo days; sigh… It would have been cool if SketchFighter 4000 were competing this year too.
One of the games competing for design innovation is Fez, previewed at Jason Rohrer's Arthouse Games. (While you're there, check out Jason's new art game, Passage.)
I am very disappointed, though, that The Night Journey, an experimental game by Bill Viola, Tracy Fullerton and others at USC, didn't make it to the IGF finals! I haven't played it, so can't tell how much of an injustice this is, but I have a sinking feeling it's because it's a little too artsy for the IGF. If so, what a shame; kind of makes we wish we could body-slam-dance some open-mindedness into the more conservative members of the IGF jury.