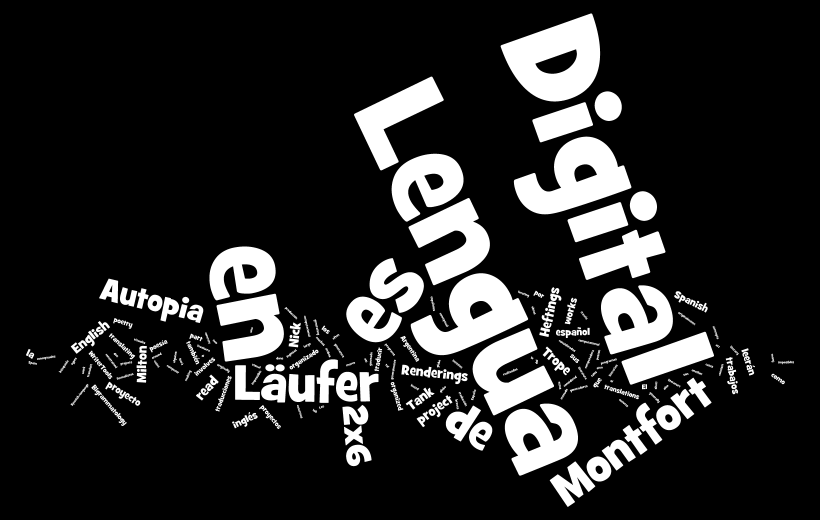 Digital Lengua – Babycastles, 137 West 14th St, Manhattan –
5:30pm Sunday November 20
This reading of computer-generated literature in English and Spanish
serves as the global book launch for two titles:
2×6
Nick Montfort, Serge Bouchardon, Andrew Campana, Natalia Fedorova,
Carlos León, Aleksandra Ma?ecka, Piotr Marecki
Les Figues, Los Angeles: Global Poetics Series
http://lesfigues.com/book/2×6/
256 pp.
Autopia
Nick Montfort
Troll Thread, New York
http://trollthread.tumblr.com/post/152339108524/nick-montfort-autopia-troll-thread-2016-purchase
256 pp.
Montfort will read from these two books, reading English and Spanish
texts from 2×6. Paperback copies will be available for purchase. The
short programs that generated these books are printed in the books and also
available as free software online.